And I'm so damn excited you're here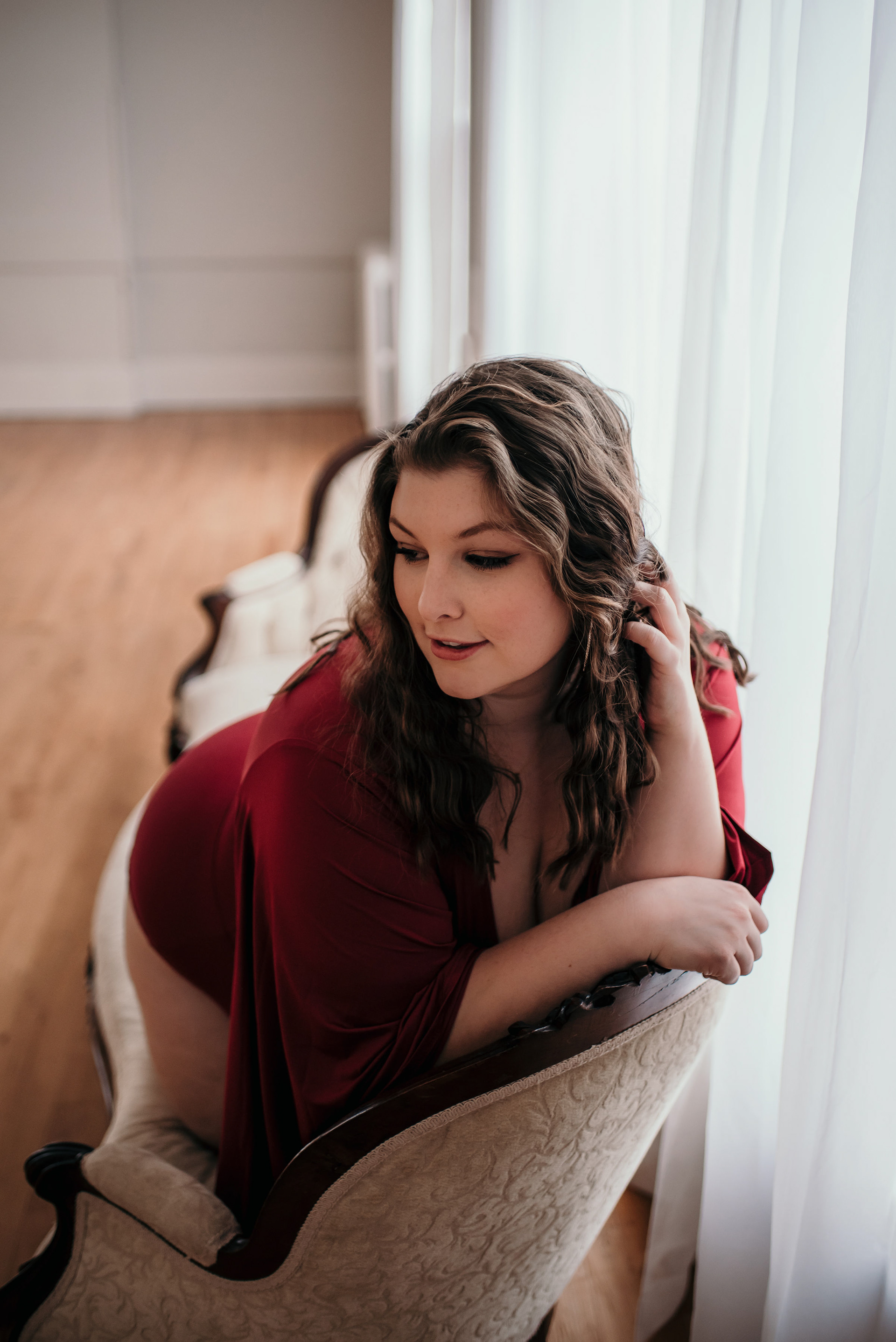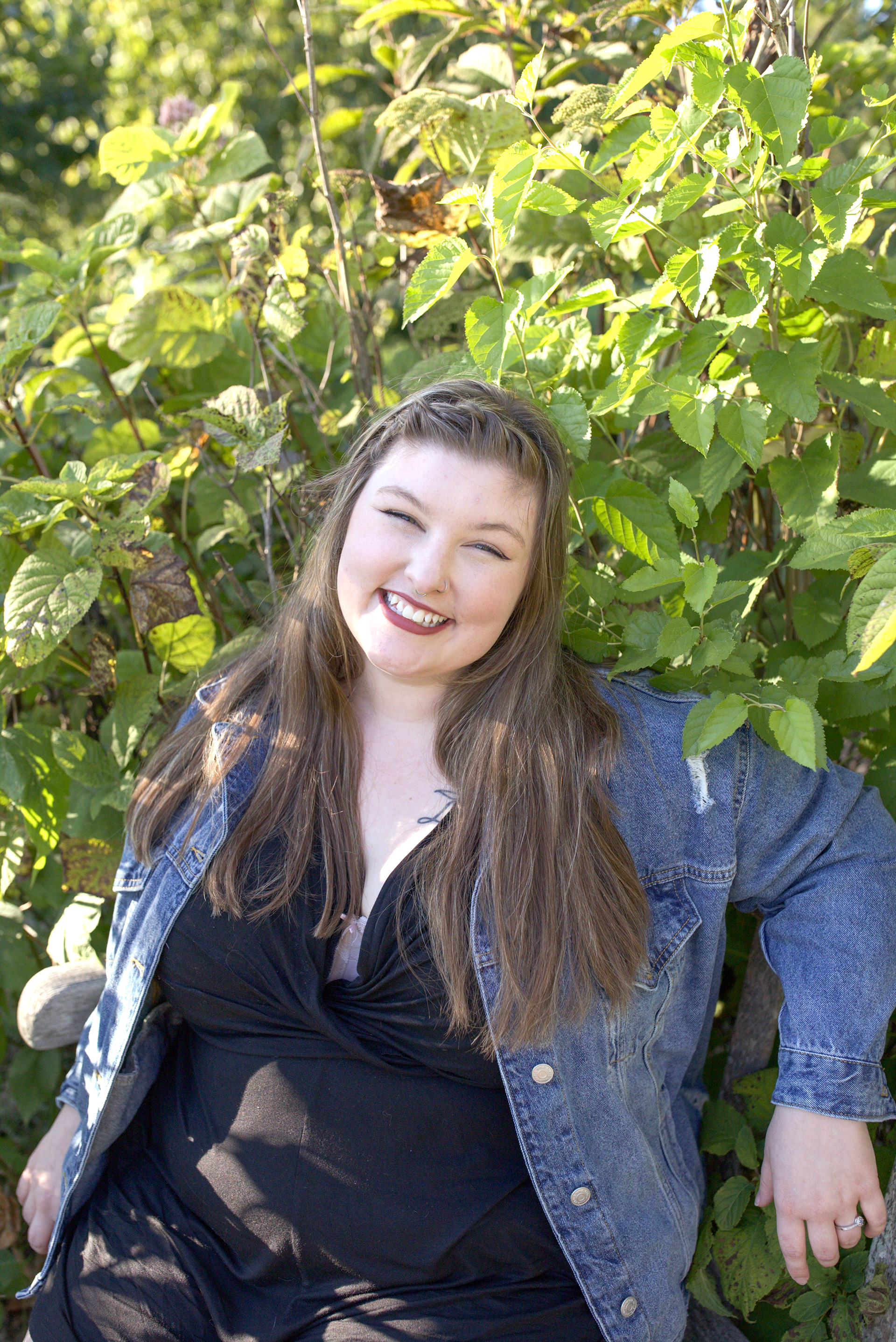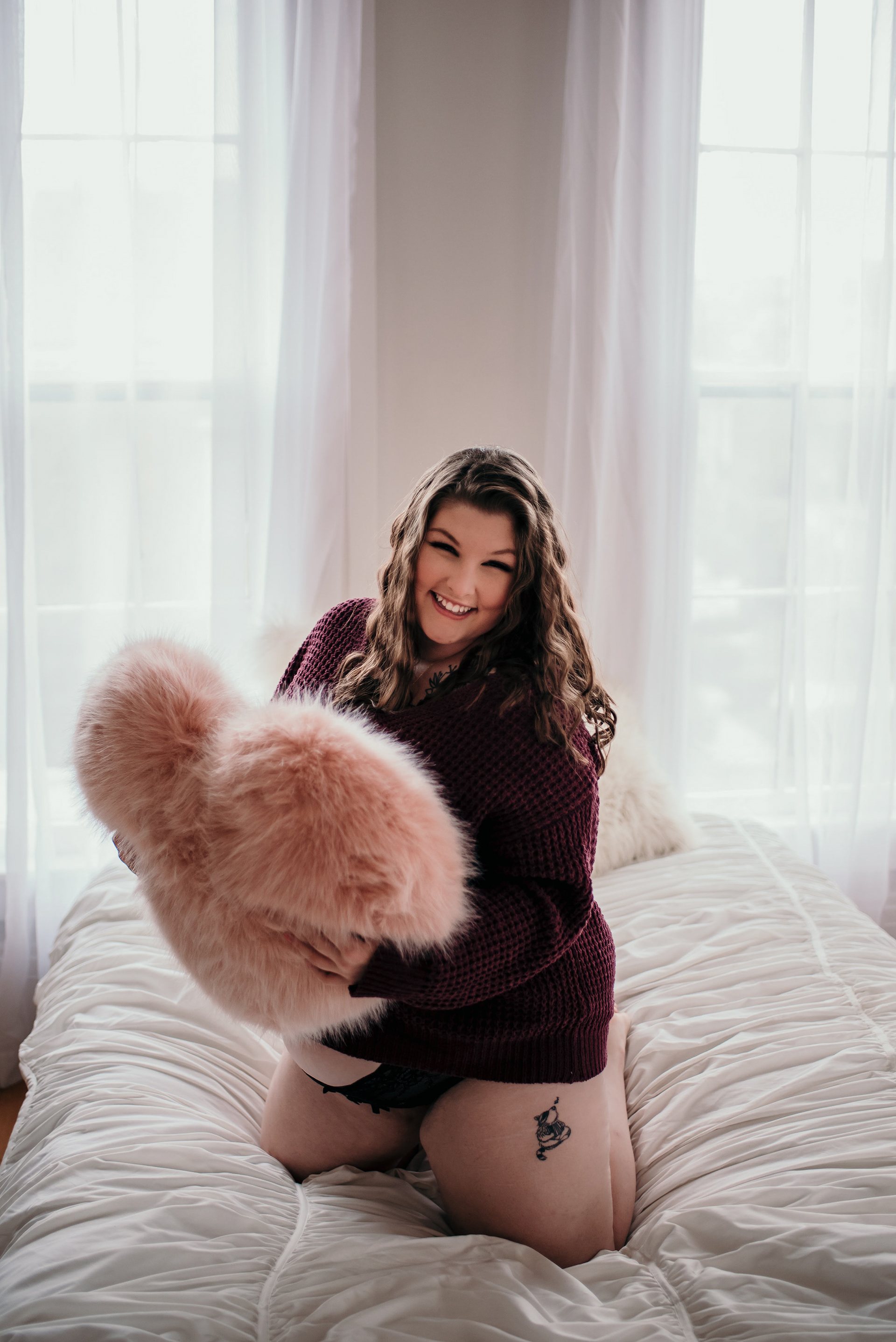 1. I'm a people person.
You know that annoying girl at Trader Joe's who will strike up a conversation in the checkout line? Or the one who will talk to any child that approaches her or gives her a tiny wave? 
That's me.
I simply love meeting new people and connecting with other human beings. There are so many beautiful souls in the world, and I want to meet as many as I can.
2. I think photo sessions should be fun and authentic.
I promise not to put you in a cheesy 2004 prom pose, but I need you to promise me you won't take yourself too seriously. We'll joke around, I'll hype you up, and I'll carve out moments for you to just take it all in.

I'll never just tell you to fake a laugh, I'll tell you a joke so that it's genuine. 
3. Photos last forever
, and you deserve to celebrate every phase of your life.
Felicity Dane Lewis (she/her) and I'm the leader of this business. I'm a wife, a pet mom, and a full-time boudoir and couple's photographer. 
Some sparknotes about me:
-believer in love languages
-insufferable Taylor Swift fan
-visual artist (painting and illustration)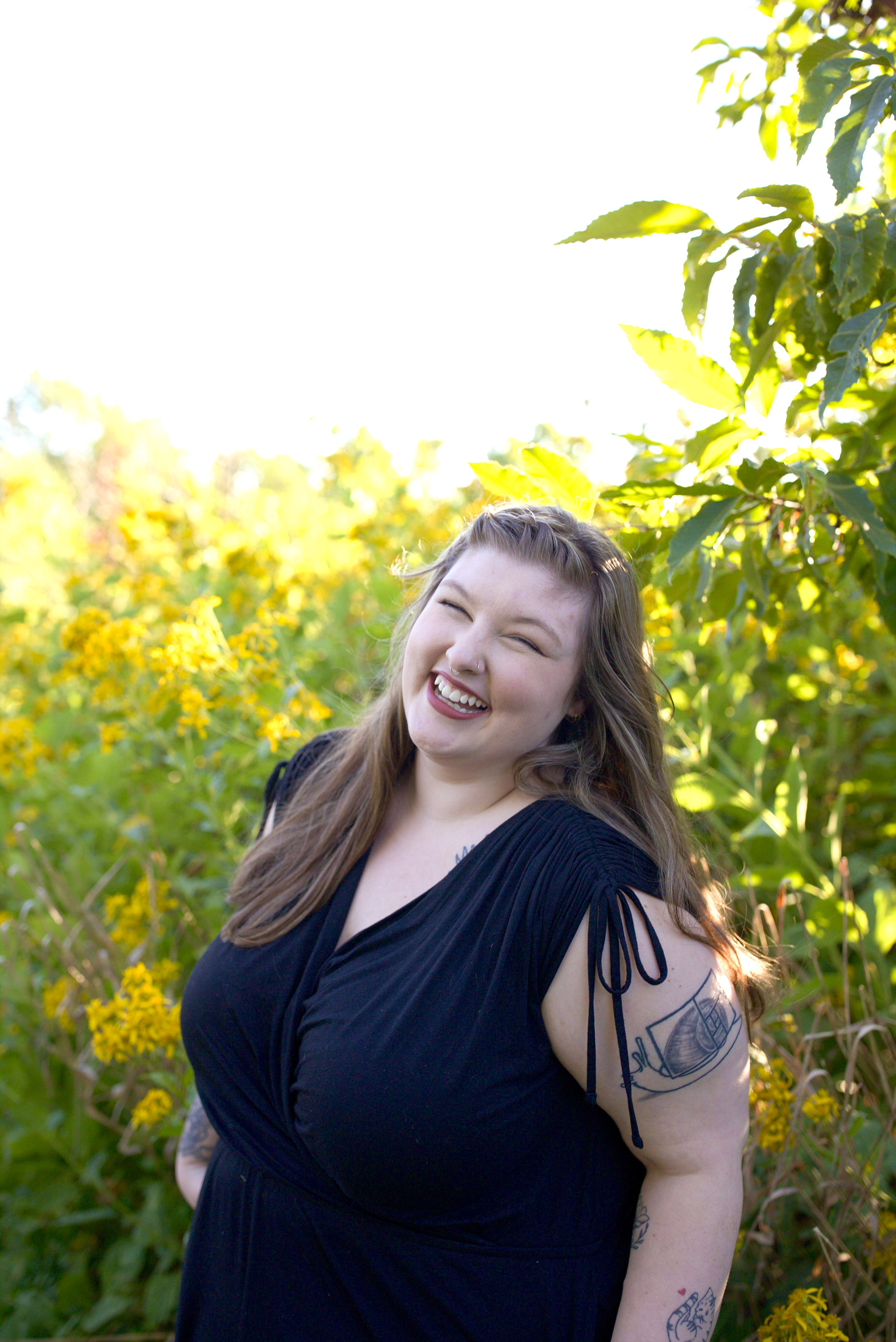 1. Happiness is contagious
2. Pineapple belongs on pizza
3. No one is ever a stranger – just a friend I haven't met yet
4. Coffee tastes better iced
5. The Twilight soundtrack is a masterpiece
6. Cars are made for screaming music
7. Mermaids are real (and probably really, really terrifying)
8. The Last Jedi was good, actually
9. We get to choose our own definition of family
10. Tattoos and piercings are professional
-Felicity: Founder and proud owner
-Eric: Husband, cheerleader, moral support
-Sora: Ears of the operation
-Lucifer: Editing assistant, resident terror